Onsite Plant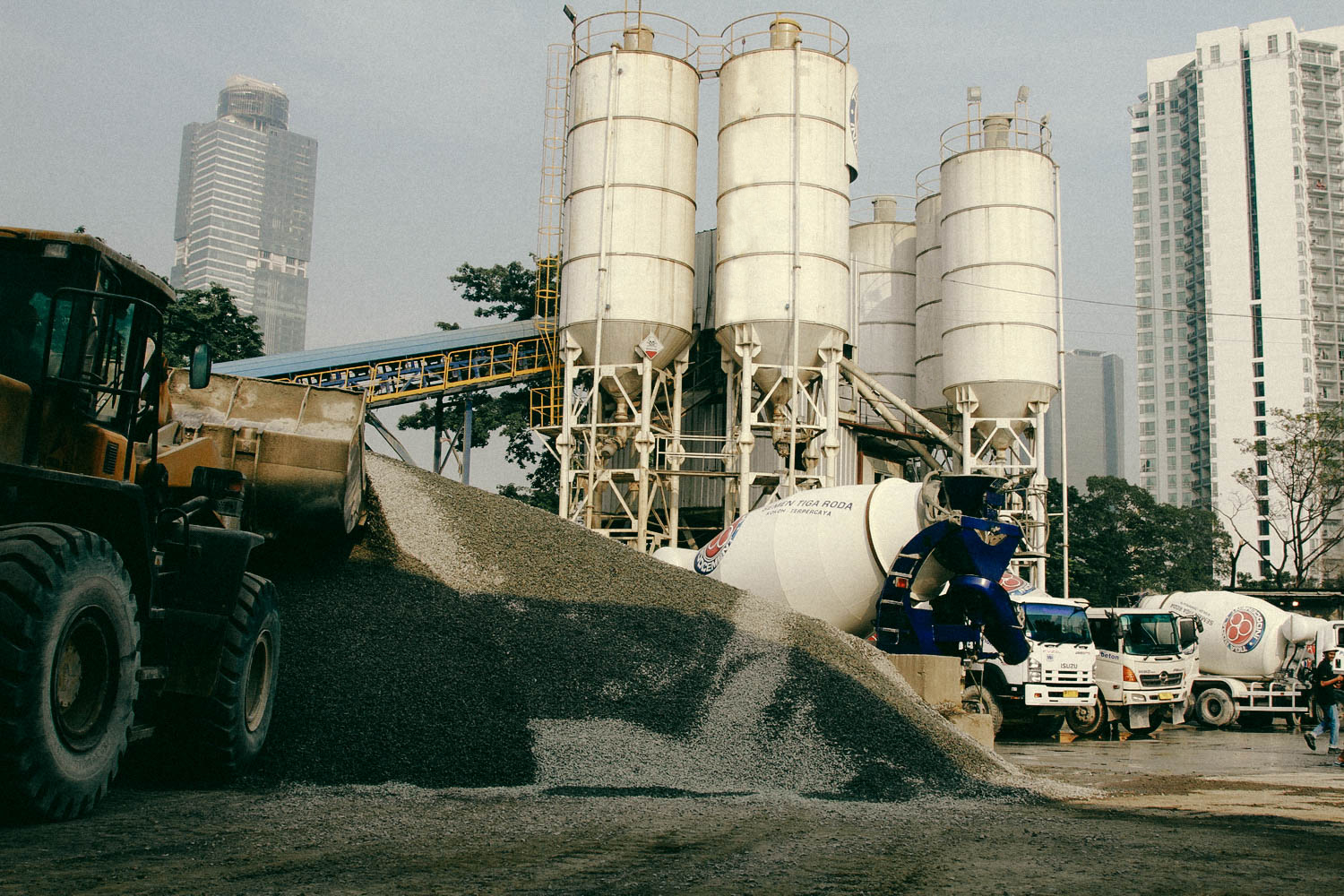 We support a number of prestigious projects and serve exclusively by placing special batching plant to serve the project.
On site plant cooperation proved a number of projects completed within the schedule even more faster and with better quality control.
Plant capacity that established in accordance to the volume and capacity supply contracts that customers want, we have mobile batching plant and fixed stationary plant that are ready to established includes tools and support systems for 6-8 weeks.

Service and Facilities:
Batching plant unit, wet mix or dry mix type, mobile or fixed stationary type according to the needed capacity.
Heavy equipment, supporting tools such as wheel loaders, generator sets, water chiller and waste material recycle if needed.
Mixer truck and dump truck, is provided according to the needs and delivery cycle time.
Workshop
Standard laboratory
Benefits:
Faster job completion because of exclusive supply priority
Not constrained by congestion problems and shipping lanes restrictions
Access control materials and concrete products is easy and can be done anytime
Prices can be more efficient, considering the proximity of mileage
2 way communication between the project team and plant team for the smooth supply
Requirements:
The customer shall provide the following facilities to request on-site plant:
Down Payment (DP) at least 10% of the contract value.
Ready to use solid ground area of 4,000 m3 - 7,000 m3, depends on the capacity of batching plant.
Safe access for the delivery of raw materials to the plant and concrete delivery to the project site.
Operating licenses related to the Environmental Impact Assessment (EIA) and environmental permits and groundwater depletion.