Delivery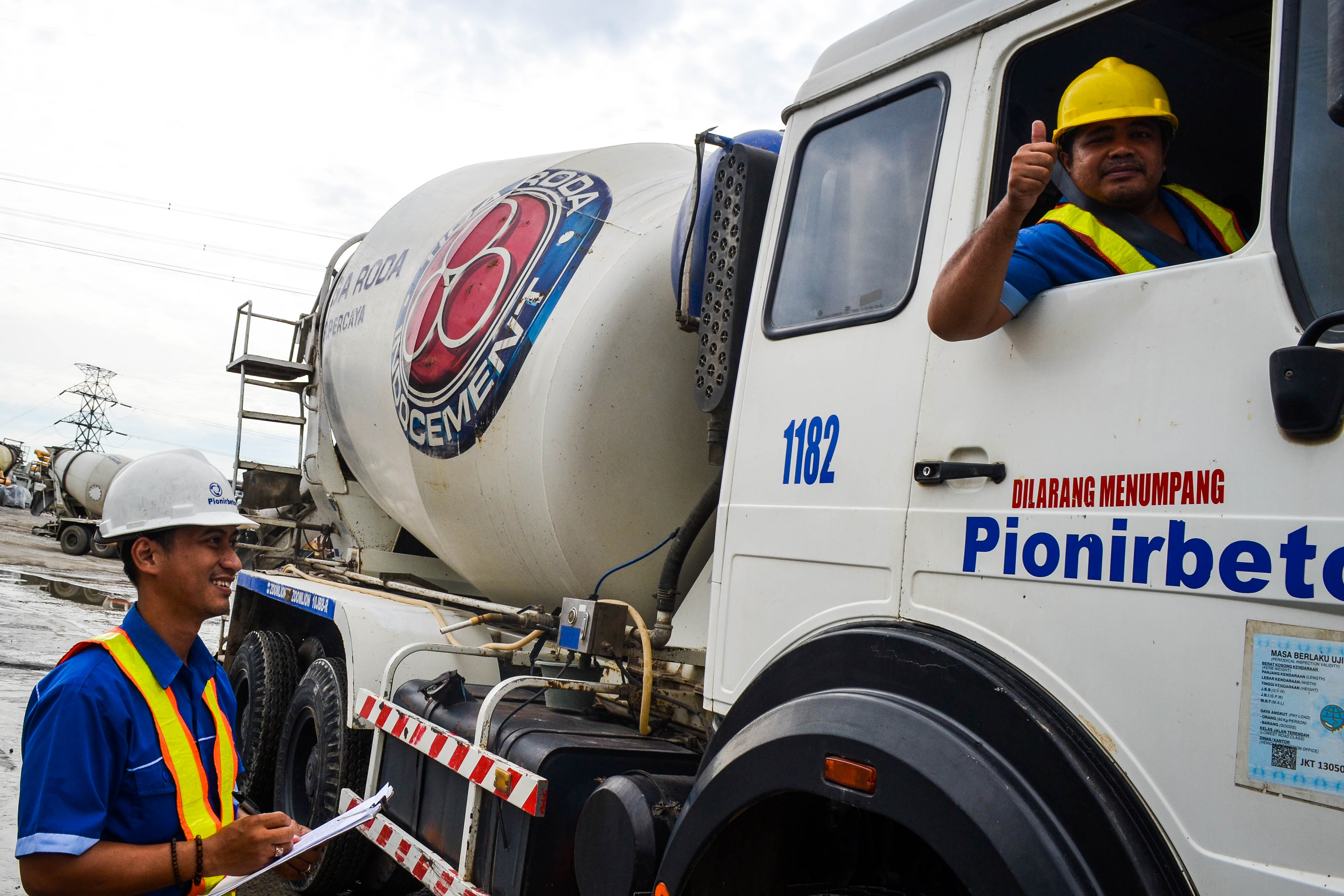 One of the most important in the ready-mix concrete business is the delivery time that match with the schedule and the interval time that required by the customers.
We understand that on time delivery is important in the completion of a project, so we always try our best to improve the delivery of utilities, build integrated shipping monitoring system infrastructure and develop human resources through the specific training that related to delivery and safety.
In order to reach and support the development to meet the market needs of concrete, we will continue to build on-site batching plant on strategic locations both as a commercial plant and on-site plant for a specific project.
SERVICE AND FACILITIES
Spread over 31 strategic locations in Banten, Jabodetabek, West Java, Central Java, Yogyakarta, East Java and Bali. The production capacity on every plant is 50 m3 - 180 m3 per hour, wet mix type batching plant and dry mix plant with a full integrated and computerized operating system.
Click here to see our batching plant locations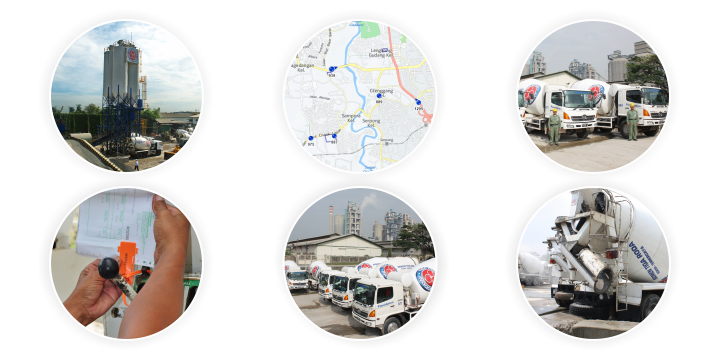 MORE THAN 600 MIXER TRUCKS
To serve and reach out concrete delivery to projects across the served markets. Year of manufacture 2008 - current.
CENTRAL DISPATCH
In charge team of setting and monitoring the delivery of concrete for all plants in order to provide the best possible service delivery according to schedule and dispatch interval that needed by the customer.
GPS TRACKING SYSTEM
installed on every mixer trucks to monitor the movement and concrete delivery.
PTO LEVER SEAL
Lever seal in accordance to the number of delivery order slip to give confidence of suitability volume for the customers.
FUNNEL COVER AND GUTTERS
Funnel cover for blocking the rainwater into the mixer drum and gutters cover to avoid the spilling of concrete on the road during the delivery.